We would like to invite you to join us for worship at GBC!
Our services include inspirational music, a relevant message,
and friendly people to help you grow closer to God.
A map is provided below and feel free to contact us 661.589.0424 if
you have any questions. We hope to see you soon!

Bible Study - 9:00 AM
Worship Service - 10:30 AM

We have one worship service at 10:30 AM. We enjoy caring for your children (infants to pre-k in the Nursery. Children (K-5th) will join us for the first part of worship, then will be dismissed to children's church! After the church service is over, please pick your kids up from the Youth Room in the Connection Center. However, if you desire, you are welcome to have them with you during our worship service.
Join us at 9:00 AM as we continue our new bible studies. Adults will choose from studying the book of 1 Corinthians (Worship Center), Good Sense: Budget Course (Fellowship Center), or Experiencing God (Youth Room). Youth (6th-12th) will be in Room 1 in the Connection Center, children (K-2nd) will meet in Room 4 in the connection center, children (3rd-5th) will meet in Room 6 in the connection center and children (babies-preschool) will be in the Nursery.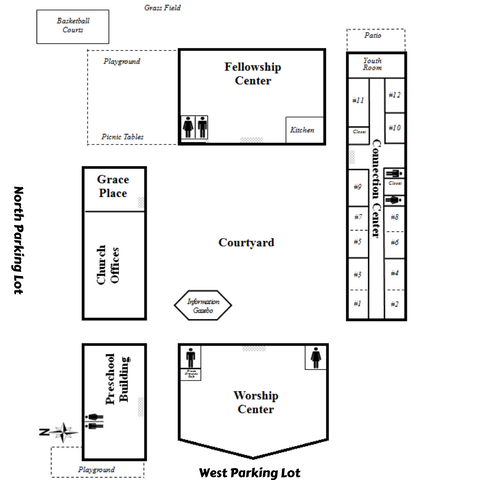 We are located at:
2550 Jewetta Ave.
Bakersfield CA 93312